5 Black Furniture Picks for Halloween
Halloween is coming soon! 

Carving pumpkins already? Getting into the spirit of Halloween takes more than just choosing a costume. Dressing up your space and infusing your home with the spooky energy that is needed for trick-or-treating, hospitality, and lots of fun.
Halloween decorating starts outdoors, especially if you live in an area where trick-or-treating still traditionally takes place. Even if you are a participant in a neighborhood trick-or-treating event.
There's no need to commit to a full overhaul of your decorations to bring the spirit of Halloween indoors. Choose one or two rooms in the home to focus on your favorite indoor Halloween decorations for the best effect. If you're planning a costume party or an elegant dinner party, focus your decorating efforts on the room you use most often.
Use durable decorations that can be reused years after year, such as resin statues, nostalgic wall art, and beautiful tablecloths that hint at a spooky theme. Adding a bit of colorful cheesecloth or fake cobwebs to your existing decor will add to the Halloween spirit without requiring much work on your part.
Black furniture is the perfect " background" for any Halloween costume. In addition, the black furniture is perfect for mid-century vintage and minimalist styles.
Here are some tips for choosing "Black Furniture" for Lemroe:
1. Dora Square Coffee Table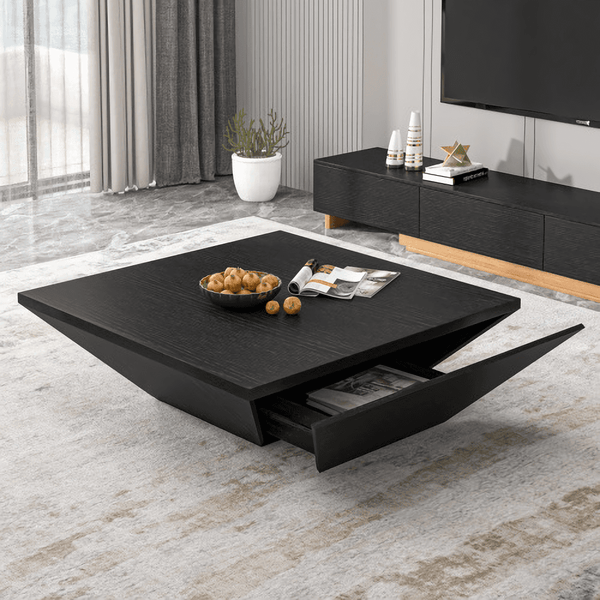 Minimalist and modern design is what makes this square coffee table stand out and is perfectly suited for a living room or office. Handcrafted out of high-quality veneer this center coffee table will never go out of fashion. 
2. Inlaid Round Coffee Table
This coffee table can be split into 2 pieces and has sliding wheels. The simple and elegant design is suitable for all styles of decoration.
3. Stanni Dining Sideboard

Provide a lot of functional storage. You can place whatever you want inside or on top. Your cargo can be easily identified through the clear glass panel door. During Halloween, you can dress up and render a scary atmosphere. The sliding door is easy to open and close.
4. Nork Accent Arm Chair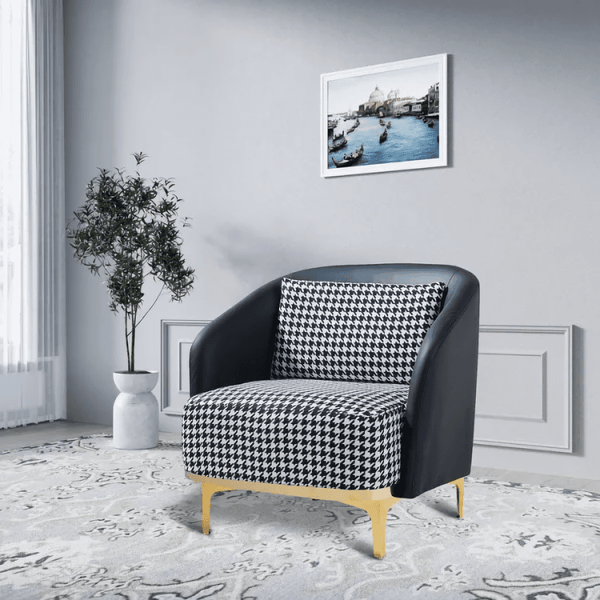 Soft cushion modern sofa chair design, made of soft fabric, the special fabric can make you more comfortable. The seat is very soft, you can lie on it in any position, watch TV or take a nap, and relax in the living room all day.
5. Padery Velvet Upholstered Sofa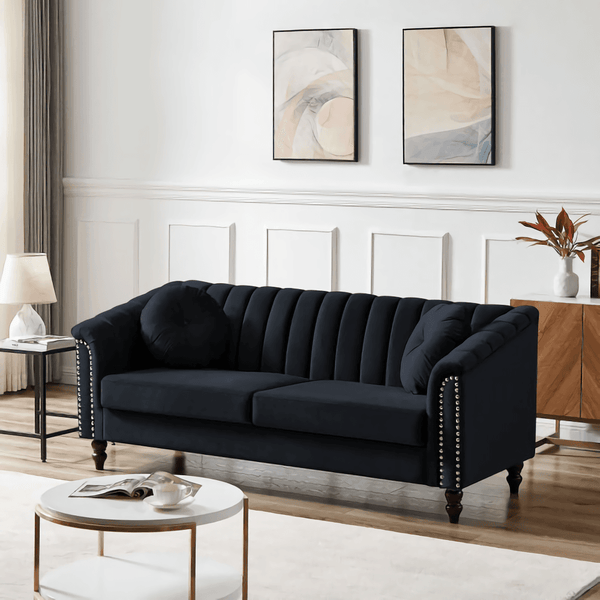 Gothic style, strong wood frame wrapped by supportive foam, and durable velvet fabric, this sofa couch offer great support with a weight capacity of 300 lbs a seat.
We hope that these product picks will be helpful to you in decorating for Halloween.
---